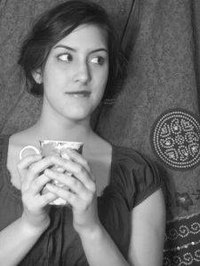 The pancreas is an organ located in the upper abdomen behind the stomach. The pancreas is about 6 to 8 inches long in adults. It's filled with tubes that connect together to form a single opening that goes into the intestine. The enzymes the pancreas produces flow through the tubes into the intestine where they break down the protein, fat and carbohydrates to be absorbed by the body's tissues. When a person has a pancreatic insufficiency, the pancreas isn't producing enough enzymes and can result in malnutrition.
Diarrhea
Diarrhea is one of the more common symptoms with a pancreatic insufficiency. While normal diarrhea is simply a watery stool, diarrhea that comes from an enzyme insufficiency will have fat droplets in the stool.
Abdominal Discomfort
Abdominal discomfort can occur from a pancreatic insufficiency. The lack of proper enzymes results in the protein, carbohydrates and fat of the food consumed to not be broken down properly. Some people may experience cramp-like pain and others may experience sharp pains. Gastrointestinal problems are a common symptom and can cause extreme discomfort in the lower abdomen.
Abnormal Bowel Movement
People who don't experience diarrhea may have pale, foul smelling and bulky stools. The stool will often be hard to flush or stick to the side of the toilet bowl. There are frequently fat droplets that look like oil droplets floating in the water after the bowel movement has flushed. Some people may also see mucus in the stool.
Unexplained Weight Loss
The weight loss associated with a pancreatic insufficiency will occur suddenly. People who experience weight loss won't have a reason for the weight loss to occur. They will normally still have a good appetite and eat regularly, but because the body isn't absorbing enough protein, carbohydrates and fats, they will lose weight.
Flatulence
Flatulence is simply gas. People who suffer from a pancreatic insufficiency can experience frequent flatulence. Often times, this will be accompanied with abdominal cramps and be extremely uncomfortable. There are over-the-counter medications such as GasX and Beano that can help relieve any discomfort.