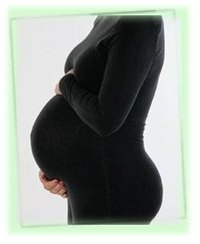 Morning sickness affects at least 50 percent of women throughout some point in their pregnancy. For some women, it is the first clue that she is pregnant. The first signs of morning sickness can include nausea and vomiting. In extreme cases, a woman may suffer from a condition called hyperemesis gravidarum.
Nausea
Nausea is one of the first signs of morning sickness. Some women will only experience mild nausea, while for others it may be more severe. Nausea is generally not a cause for concern. Nausea can occur at any time during the day, but often occurs in the morning. Eating small meals throughout the day and drinking plenty of fluids can help eliminate nausea.
Vomiting
Vomiting is a more severe form of morning sickness. Like nausea, it can occur at any time of the day. For women who experience vomiting, it often alleviates itself by the 15th week of pregnancy. Eating as soon as you wake up, going outside and getting fresh air, and avoiding foods that contain a lot of fat or spices can reduce the occurrence of vomiting during pregnancy. After trying these tips and food still cannot be kept down, it's important to see a doctor.
Hyperemesis Gravidarum
Hyperemesis gravidarum is morning sickness at its extreme. Sufferers will experience severe nausea and vomiting throughout their pregnancy. They often have to be hospitalized due to severe weight loss and dehydration. While at the hospital, the woman will be treated with intravenous medication. Although hyperemesis gravidarum is rare, it can affect any woman during pregnancy with no known cause. No long-term affects due to this condition have been reported for the fetus.
Causes
Doctors do not know for sure what causes morning sickness but suspect several different factors may contribute to it. The hormone human chorionic gonadotropin (hcg) is suspected to contribute to nausea and vomiting due to its rapid rising while pregnant. Some believe that a heightened sense of smell during pregnancy can make a woman much more sensitive to certain odors and cause nausea and vomiting. Lastly, a vitamin B6 deficiency may make a woman more susceptible to morning sickness.
Prevention/Solution
There are ways a woman can prevent or alleviate morning sickness when the first symptoms appear. Eating a bland diet such as crackers, unseasoned dishes and avoiding caffeine may have a calming affect on the stomach. Upon waking up, eating a light snack and then waiting at least 20 minutes before rising out of bed may help prevent morning sickness. There are also several medications available that a doctor may prescribe depending on the situation.