During the 18th century, the descendants of upper-class French and Spanish settlers in colonial New Orleans were known as Creoles. Creole cuisine was heavily influenced by the many cultures co-existing in Louisiana, incorporating elements of African, Caribbean, European and Native American cooking. Creole food is closely linked to Cajun food, with both cuisines evolving side by side over the years and frequently intermingling.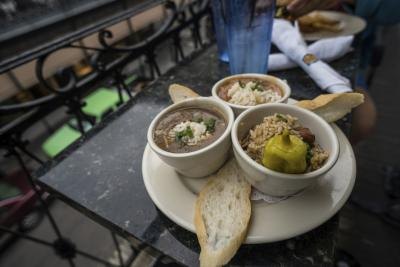 (M_MUC1968/iStock/Getty Images)
The Cajuns were French colonists from the Acadia region of Canada who resettled in Louisiana in the early 1700s. Though many Creole and Cajun cuisine share many staple dishes, Cajun cooking is generally considered country cooking, while Creole cooking is considered city cooking. Creoles had greater access to exotic herbs and spices than Cajuns, and this is reflected in the cuisine. Unlike Cajun food, Creole food is rich rather than spicy hot.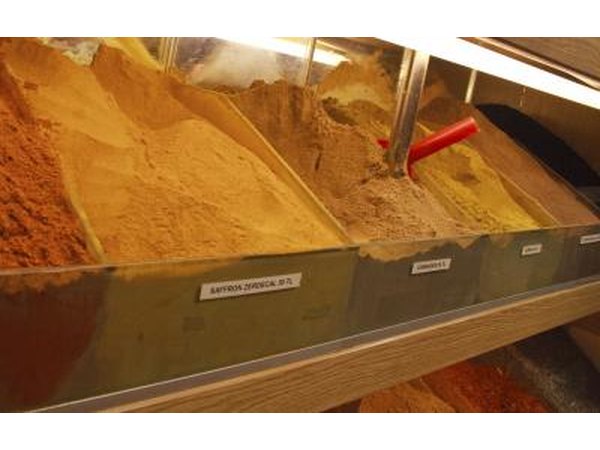 garth11/iStock/Getty Images
Gumbo is the most famous, and possibly the most popular, food dish in Louisiana according to Southern Foodways. Gump is a soup-like dish served with rice that usually incorporates many kinds of meat, such as crawfish, shrimp, crab or andouille, a flavorful ground pork sausage. The dish is thickened with roux, cooked flour with fat. Creole gumbo is more likely to have a roux made with butter and flour, while a Cajun roux will usually include oil and flour. Creole gumbo may include okra, a distinctly southern vegetable, or file, the name given to crushed, dried sassafras leaves.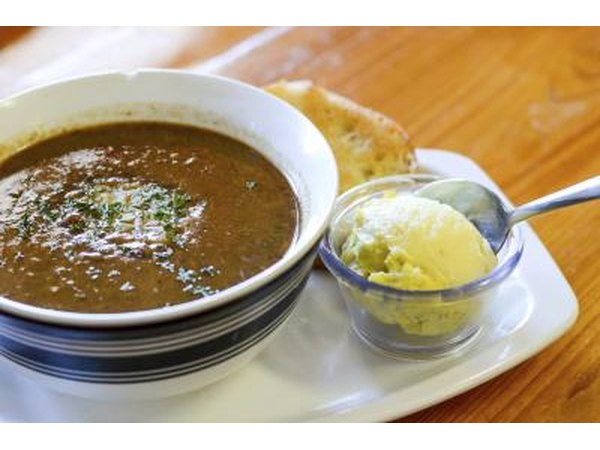 matabum/iStock/Getty Images
Spanish colonists cooked paella, a vegetable, rice and meat dish that eventually turned into jambalaya, another classic southern dish. Jambalaya is often a "leftovers" dish that allows cooks to throw together scraps of two or more kinds of meat, along with plenty of pepper, herbs and onions. The primary distinction between Creole and Cajun jambalaya is that Creole jambalaya traditionally incorporates tomato sauce and fresh tomatoes. Jambalaya is often served with garlic-buttered French bread and tossed salad, according to Cajun Mama.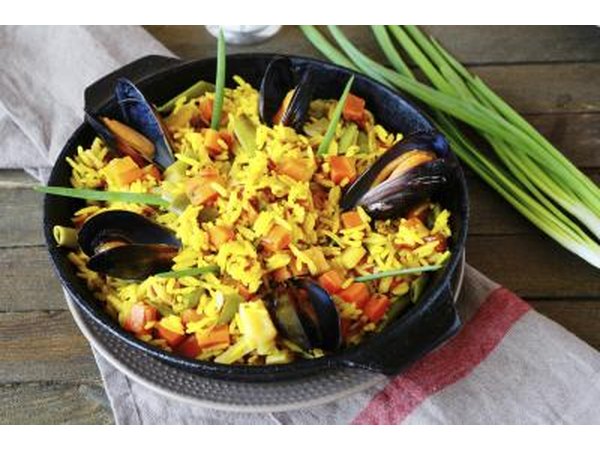 Olha_Afanasieva/iStock/Getty Images
Creole cuisine includes a wide range of meats, although crab, shrimp and oysters are particularly favored. Other New Orleans Creole dishes include trout meuniere, barbecue shrimp, and shrimp remoulade, made with a mayonnaise sauce with more than 12 ingredients. Dishes may be accompanied by traditional southern sides such as hushpuppies, deep fried balls of corn meal batter, or "dirty rice," also known as rice dressing, which is rice with ground up bits of meat and chopped green onions.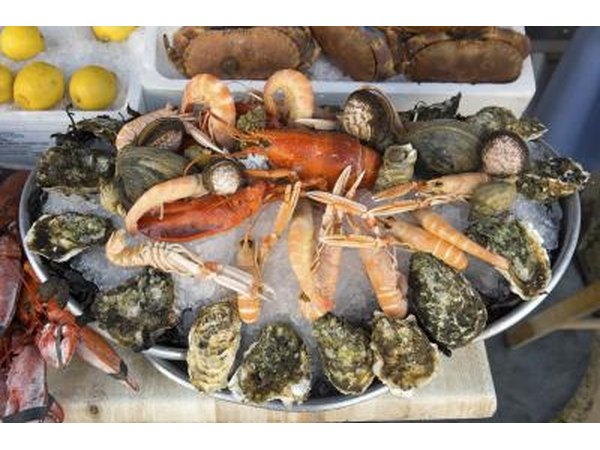 venakr/iStock/Getty Images
Promoted By Zergnet