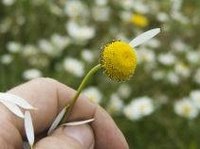 Post-infidelity trauma is a type of anxiety disorder that develops out of extreme stress in the aftermath of learning that a significant other has been unfaithful. The anxiety associated with post-infidelity trauma is chronic and persistent. A person's natural psychological defenses end up being overwhelmed, leaving a person unable to function in a healthy manner. In most cases, relief from post-infidelity trauma only can be obtained through the intervention of some sort of appropriate professional intervention, which can include therapy, medication or a combination of both. There are a variety of symptoms commonly associated with this condition.
Sleep
One of the most common signs and symptoms associated with post-infidelity trauma is the disruption of normal sleep patterns. This can occur on both extremes. An individual suffering from post-infidelity trauma can sleep far more than what historically was the norm for that individual. Another individual might be unable to go to sleep or maintain a steady course of sleep through the course of a night. Over time this pattern can further aggravate the post-infidelity trauma condition either because of sleep deprivation or chronic lethargy.
Dietary
Another frequently seen sign or symptom of post-infidelity trauma is a dramatic shift in dietary routines. As with sleep, these changes can be seen at either end of the consumption spectrum. Some individuals suffering from post-infidelity trauma will eat far more than normal--and that is healthy. Others will see their diets dwindle, in this case downward towards an unhealthy level at which a lack of proper nutrition is obtained.
Work
Another common feature of post-infidelity trauma is an inability to consistently and adequately perform necessary job functions. This is not a matter of having a proverbial "off day." Rather, an individual afflicted by post-infidelity trauma will not be able to perform required job duties on a consistent basis, to the point that such an individual lands in the position of jeopardizing his future employment.
Concentration
By its very nature, post-infidelity trauma fractures a person's ability to maintain concentration. (This is one of the underlying reasons that some individuals end up having problems undertaking even otherwise routine job functions.) However, the lack of concentration extends to everything from to paying attention to movies to undertaking meaningful conversation with other individuals. An inability to focus on reading is another example of this symptom of post-infidelity trauma. Driving a car can also become a difficult task for a person with post-infidelity trauma.
Avoidance
A very common (and many times obvious) sign and symptom of post-infidelity trauma is what is known as avoidance. Specifically, in the case of a person with post-infidelity trauma, that individual may actively avoid anything but the most cursory and superficial interaction with other people. Individuals with this condition have been known to withdraw from even close and supportive friends and family members as part of the avoidance process.
Hypervigilance
Technically speaking, hypervigilance is known as a state in which a person's senses are heightened with exaggerated intensity. As a consequence, a person behaves in an overly defensive manner as if to deflect threats that are perceived because of the dramatically heightened sensitivity. Hypervigilence is associated with all types of trauma arising out of physical, emotional or psychological issues.
Exhaustion
Exhaustion is another common sign and symptom of post-infidelity trauma. A person ends up exhausted not merely because of the sleep-related disorders that she experiences, but because of a combination of that together with other problems. Over time, these symptoms literally wear a person down, rendering that person exhausted in addition to the other issues.