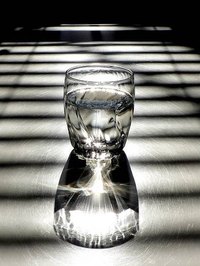 There are many versions of a whole-body cleanse or detox. They range from extreme (drinking nothing but water for days) to more moderate (eating only organic food for a week). Some people use juice fasts, pre-made body cleanse kits or herb infusions to rid themselves of toxins. Whatever the method, significant changes to your diet are bound to have some side effects on your body. Fortunately, these effects are all temporary, if the cleanse is done properly, and some are even a sign that the detoxification process is working.
Headaches
During a cleanse, your body is probably experiencing some form of mild withdrawal. It could be caffeine deprivation, lack of sugar, cigarette withdrawal or something else, but one of the first signs of withdrawal is a headache. Don't despair; the headache will pass, and if you stick with it, so will your addiction.
Fatigue
Although cleanses are designed to increase energy in the long run, fatigue is a common side effect of cleansing. If you're doing a juice or water fast, your body is being deprived of vitamins and minerals that it needs to function. This is why fasting for more than a couple of days can be harmful. A little deprivation won't kill you, but withholding essential nutrients for a long time will have a negative effect on your body. During a juice fast, try adding some spirulina powder (made from algae) to your juices. It's full of protein that will help prevent fatigue or weakness.
Flatulence
Many whole-body cleanses, especially commercial ones, include a fiber supplement or increased fiber intake to help clear out the digestive tract. However, a sudden increase of fiber often results in increased gas. Avoid this by adding fiber slowly and regularly to your diet, instead of all at once.
Diarrhea
The added fiber, together with the absence of other solid foods, will have you running to the bathroom on a regular basis. Sometimes, this means diarrhea. If the cleanse is designed to be gentle on your body, this is a natural reaction. However, if you're on a cleanse where the purpose is to purge as much as possible from your body, you're at a risk for harming your colon. Using laxatives or diuretics along with a cleanse is a bad idea--let your body's functions sort things out themselves.
Urination
Increased urination is absolutely nothing to worry about. On a typical cleanse, you'll be drinking water and juices constantly, to clean out your body and keep yourself from fainting. Obviously, your trips to the bathroom will be frequent. Just make sure that your schedule is accommodating.
Intense Hunger
This side-effect is common during the first few days of a cleanse that eliminates solid food. Drink fruit or vegetable juices fortified with spirulina to help tone down the hunger. Or, try munching on water-heavy fruits and vegetables, like watermelon, cucumbers and celery.
Nausea
Feeling sick is another common effect of withdrawal. It is especially likely if you are addicted to caffeine or cigarettes. In addition, you may experience nausea at the end of a cleanse, if you reintroduce solid foods into your diet too quickly.