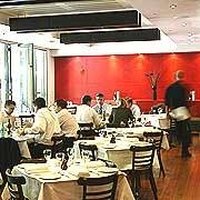 Contemplating starting a restaurant is exciting business ... but business nevertheless. Crafting a business plan for setting up a restaurant is a vital project. It's the foundation upon which your business is built. The development of an appropriate business plan is time consuming, but by understanding the components of a business plan you will be laying the groundwork for a business that not only will survive but will be positioned to thrive.
Function
The primary function of the business plan for a restaurant business is providing you a thorough blueprint relating to all of the elements of getting the doors to your venue open and your establishment up running. Not only does an effective business plan for a restaurant itemize what tasks need to be accomplished, how they will be accomplished and how much money will be allocated to different elements of the process, the plan will also include a time line. By understanding your milestones, you will have an effective tool to gauge your progress toward meeting your objectives.
Features
The buzz word for a restaurant business plan is "comprehensive." In order for your business plan for your restaurant concept to be truly useful, it must be all-inclusive. The primary features of a business plan for a restaurantare budget, determinations about suppliers, marketing strategy and decisions about menu, space, equipment and fixtures.
Budget
You need to prepare a realistic budget--it needs to look ahead between three to five years. Anything less will not provide you with the guidance you need to make other plans associated with your restaurant.
Suppliers
Your restaurant will only be as good as your food. Your selection of chefs, cooks and bakers plays a key role in food quality, but where you purchase your food is crucial. As part of your business plan, you will want to research which suppliers will be able to provide you with the best quality food at the most favorable prices. Keep in mind that representatives of these companies have the ability to negotiate costs. You will want to let suppliers know what their competition is offering in order to obtain the best deal.
Marketing
Word of mouth is fabulous, but it will not sell your restaurant when you first open. A key element of your business plan for your restaurant is developing marketing strategies. One of the resources that you will want to take advantage of in the restaurant business is your vendors. Through your vendors you can plan and promote special events at your venue, functions that your vendors will help underwrite. Free media is also another tool to use in your marketing plan. Local media outlets traditionally are interested in reporting on new restaurants in the community. You also need to budget money for advertising. At a minimum, you will want to consider spending 8 percent of your revenue on advertising. Finally, you need to include a market analysis in your business plan to demonstrate that your planned venue is a good fit for the community.
Menu, Space, Equipment and Fixtures
Your restaurant plan needs to define what you will need in the way of menu, space, equipment and fixtures. While this will be a part of budgeting, it also plays a direct role in the overall development of an effective and vibrant concept for your venue. You will need to make determinations such as whether you will lease or buy space, what type of decor you use and, of course, what your master menu will consist of once you are up and running.
Expert Insight
The biggest mistake a new restaurant owner makes is failing to set enough money aside in the business plan budget for operating capital. Operating capital is money within an overall budget that is set aside to meet day-to-day expenses during the early period of a restaurant's operations. Seldom will a new restaurant initially be able to bring in enough revenue to cover all operating expenses. Time and time again, a restaurant with a tremendous concept, excellent food and premier staffing will implode because of a lack of operating capital. By focusing on the need for appropriate operating capital in the business planning process, a restaurant venture enjoys better odds of surviving into the future.