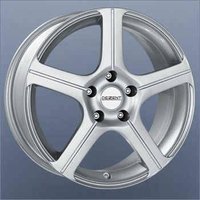 Alloying plays a major role in the manufacture of metals for industrial, medical and scientific applications. Industrial uses include building construction, aerospace engineering, and boat and car manufacturing. The purpose of alloying is to strengthen and enhance the properties of metals by adding other metallic elements via cold welding, laser, and furnace melting, which is the traditional technique. Alloying metals creates substances that are harder and stronger due to increased density, and more resistant to rust and corrosion. Chromium, nickel, and molybdenum are the elements used most often in the manufacture and alloying of stainless steel for thousands of applications, from kitchen knives to surgical equipment and restaurant food containers that must pass stringent health-safety requirements.
Purpose of Alloying
Bonding two or more metals together is the essence of alloying, which is done to improve the performance of a metal element. Desirable qualities include making a metal stronger and thus able to to withstand greater loads, such as for construction; enhancing flexibility and resilience, such as to improve safety in the bodywork of an automobile; and preserving the metal by making it more resistant to corrosion, such as that caused by outdoor elements.
History of Alloying
Methods of improving the strength and other qualities of steel were the focus of industrial research dating to the 1820s. Englishmen James Stodart and Michael Faraday developed an alloy of silver, gold and steel in an early effort to create steel materials that were more resistant to rust and corrosion. Because of the cost of the precious metals gold and silver, the alloyed compound was not commercially viable, but it sparked efforts to experiment with other alloy metals. This led to the discovery that alloying chromium with steel would produce a material invulnerable to tarnishing, rust and corrosion. The resulting alloy was stainless steel, and the process of manufacturing it for items such as kitchen cutlery is essentially the same to this day.
Basics of Alloying
A common technique for combining two metals to produce a superior substance is the process of mechanical alloying. This involves cold welding the elements together, fracturing the elements into a powered state, and welding the substances once more under tremendous heat in a mixing mill. Mechanical alloying is used to create metals for aerospace applications, including aircraft fuselage parts. Materials to be used for alloying depend on the specific application of the finished steel. Density and strength will call for certain elements, while the need for heat and corrosion durability will demand other metals.
Specific Alloys in Common Usage
Alloys are created by melting and mixing at least two metals, and often three or four, to achieve desired qualities in the finished material. Bronze is an alloy of copper and tin, and is used in the manufacture of such disparate objects as church bells, statues and ball bearings. Copper and zinc are alloyed together to make brass. Lead is often added as an alloy element to improve the machinability of the finished metal, by making it easier to form, mold and shape without a substantial loss in strength. Carbon is the main element used in hardening steel. Chromium is added to steel for outdoor applications to improve the metal's resistance to oxidation (rust) and corrosion. Common applications include steel wheel rims for automobiles. Nickel increases the impact strength of steel and is often used in the manufacture of steel for automobile body parts. Titanium is used to boost the toughness of steel in products that must be formed and bent into specific shapes.
Laser alloying
Alloys requiring highly technical applications are often produced with a laser. This alloying technique uses the focused heat from a laser beam to melt the metal coatings of a substance, and part of the material beneath the coating to achieve highly controlled, precision alloying. Since only the surface is being alloyed, the rest of the metal remains cooler and helps the surface metals bond faster.