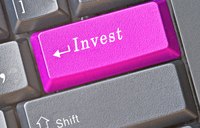 If you're a mutual fund investor, you've probably noticed that mutual fund shares come in an alphabet soup of varieties. Mutual fund share classes are divided into class A, class B and class C shares. Class A shares have higher upfront but lower maintenance costs while class C shares offer the opposite. Class B shares charge a back-end fee but can convert into class A shares if held long enough.
Class A Shares
Class A mutual fund shares are characterized by front-loaded fees. You'll generally pay an upfront sales load fee of up to 5 percent and an ongoing maintenance fee. The more class A shares you purchase, the lower the relative sales load fee is. The ongoing maintenance fee, or 12b-1 fee, is lower on class A shares compared to class B and C shares.
Class B and Class C
Unlike class A shares, you won't pay an upfront fee on class B and C shares. Instead, you'll pay a back-end load fee on class B shares and a 1 percent or less ongoing fee on class C shares. The advantage of class B shares is that the back-end fee declines the longer you hold onto the shares. Eventually, the back-end fee expires completely, and class B shares convert to class A. Class C shares offer lower initial and ending costs but will never convert into Class A shares.