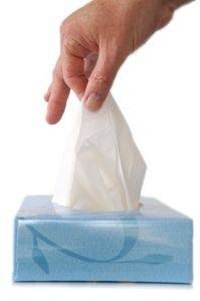 Common colds and sinus infections are both illnesses that affect the upper respiratory system. While they are not the same illness, they are often confused in part because sinus infections can occur as a result of the common cold.
Common Cold Facts
The common cold is a virus of the upper respiratory tract. Symptoms include runny nose, sore throat, slight body ache, cough, congestion, sneezing, itchy or watery eyes and a mild fever. Colds generally last about a week and symptoms are generally mild to moderate with no medical attention needed.
Sinus Infection Facts
Sinus infections occur when the sinuses become swollen or inflamed as the result of a common cold, bacteria, allergies or fungal infections. Symptoms include swelling and possibly pain in the face, thick discharge in the nose and throat, aching in teeth and jaws, reduced sense of smell and taste and a persistent cough. Most people suffer from one-time sinus infections, called acute sinus infections, but if the condition recurs persistently over a short period of time, the sufferer may have chronic sinusitis.
Differences
The primary difference between a sinus infection and a cold is its duration. While colds generally peak after two to three days, sinus infections can last seven days or more. Further, people who simply have a common cold generally do not run a fever or experience significant fatigue, while people suffering from sinus infections may suffer both. Also, people suffering from the common cold may notice colored mucus as the course of the cold nears completion. This should not be confused with the colored mucus from a sinus infection, which is present while the condition is full-blown.
Treatment
Because sinus infections are infections, antibiotics are useful in fighting them. But because the common cold is caused by an underlying virus, antibiotics are not helpful in abolishing it. Both conditions will generally run their course without medical attention and may be helped by over-the-counter medication.
Risks
People suffering from a cold should see a doctor if their fever exceeds 102 degrees, if the fever is accompanied by aches (which could be a sign of influenza) or if they are experiencing chills, cough, colored phlegm, swollen glands or sinus pain along with fever. People with sinus infections should see a doctor if fever exceeds 100 degrees or if symptoms grow progressively worse.