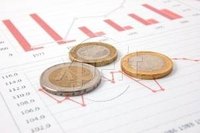 Callable preferred stock is one of many types of preferred stock. Instead of having a maturity date, it can be bought back by the issuing company for a certain price on a certain date. Preferred stock has features that resemble both equity and debt. In fact, the covenants that describe it are purposely written this way to pass certain regulatory and accounting regulations.
Defined at Issuance
The terms of callable preferred stock, also known as redeemable preferred stock, are defined at the time of issuance. The call price, the timing of call notification to all preferred stock holders and the call premium are described in a reading of the official issuing document. Once the security trades in the secondary market, it will trade on the credit of the security, the current interest rate environment and the terms and conditions of the issuing security.
Reasons for Callable Preferred
The call feature is controlled by the issuer, and it is its decision whether the preferred stock is called. One reason for calling stock may be the ability to retire the outstanding debt and reissue preferred stock at lower rates; there also may be terms in the issuing document that the issuer now finds objectionable. There are also tax considerations: The company may no longer want preferred stock on its balance sheet because dividend payments are not tax-deductible. A 45-day window in which to notify investors of preferred stock redemption is typical.
Kinds of Preferred Stock
The call feature is just one aspect of the preferred stock. Preferred stock may be convertible preferred stock, meaning not only is it callable but it also can be convertible into common shares of stock in the company at a defined price in the issuing document. Preferred stock may be cumulative as well as callable. Cumulative dividends are dividend payments that are not paid on regular dividend payment dates but instead accrue until they are paid or until the stock is called. No common stock dividends can be paid during the accrual period until they are made whole.
Exchangeable Callable Preferred
One form of preferred stock used in private negotiations is exchangeable callable preferred stock. Such stock is used in situations in which a company is not initially profitable or is in start-up mode. At the time of the transaction, the company has no use for the debt deduction and the investor is content to receive a fixed return. After certain defined conditions are met, rather than receiving a dividend, the company receives something else, such as a percentage of profits or cash flow.
Callable Features and Interest Rate Risk
Most callable preferred stock is called because interest rates have dropped and the outstanding debt is expensive or because the issuer has found the debt expensive relative to other financing forms. To have debt-like qualities, preferred stock must have credit preference above common stock. However, to have equity-like features, preferred stock must pay dividends rather than interest. Interest is tax-deductible; dividends are not. Callable preferred stock does not have a maturity, thus it resembles equity.