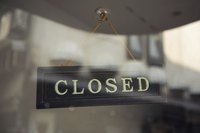 A standstill agreement creates a pause in activity in two unrelated instances in business: during a hostile takeover attempt or during insolvency proceedings. The pause in activity allows companies targeted for acquisition or companies in financial distress -- and their creditors -- to formulate a response or strategy.
Standstills in Mergers and Acquisitions
If Widget Corp. starts buying up Gadget Consolidated stock in an attempt at a hostile takeover, Gadget Consolidated can propose a standstill agreement. In a typical standstill agreement, Widget Corp. agrees to stop buying up Gadget Consolidated stock for 180 days, for example. In some cases, Gadget Consolidated may ask for the standstill to negotiate terms for a mutually beneficial acquisition. In other cases, Gadget Consolidated may offer an incentive to avoid a takeover, such as offering to purchase the stock back or providing Widget Corp. a position on the board of directors.
Standstills in Loan Actions
When a company gets into financial trouble, it often carries debt with multiple other companies, such as a bank and other creditors. In this context, the bank can issue a standstill agreement that freezes other creditors' ability to collect on debts owed until the borrower pays off the bank loan. For example, say Gadget Consolidated owes a bank $250,000 and owes a credit card company $20,000. The bank can issue a standstill agreement to prevent the credit card company from taking actions to collect on debt for a period of time. Gadget Consolidated's lenders may also reach a collective agreement to refrain from debt collection and legal actions for a period of time and formalize it in a standstill agreement. This type of standstill agreement gives the business and the lenders time to determine if the business can recover.