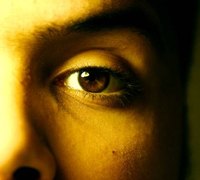 Dimethicone is a topical emollient that is commonly used to treat and prevent dry, rough skin and minor irritations such as diaper rash. Emollients are medicinal substances that soften and moisturize the skin. Dry skin occurs as a result of water loss in the top layer of skin. Emollients work by creating an oily layer over the skin, trapping water underneath the surface.
Use
As with all medications, read any directions on the package before use. Wash the affected area with soap and warm water and apply the cream or liquid while skin is still damp. This medication must be used regularly for best results; how often it is applied will depend on the severity of your condition. Because dimethicone is designed for topical use only, be sure to keep it away from the eyes and mouth, and never ingest it. If your condition persists or worsens after use contact your physician immediately.
Side Effects
Common side effects from dimethicone use are burning, stinging, mild irritation and redness. More severe reactions include allergic reactions such as hives or difficulty breathing, severe and persistent itching or skin irritation, and discoloration of the skin. If you experience any of these symptoms discontinue use and consult with your physician or pharmacist. You may also report unusual side effects to the FDA.
Precautions
Before using dimethicone, you should check with your doctor to make sure that you are not allergic to any of the ingredients in the product. If you are, he or she may be able to find an alternative. This medication may cause sensitivity of the skin, so to prevent irritation avoid prolonged exposure to direct sunlight or use sunblock. As with most medications, if you are pregnant or breast feeding, consult with your doctor before use.
Drug Interactions
Before starting treatment, inform your physician of any prescription or over-the-counter medications that you take regularly. Do not start or stop the use of any medications after you begin treatment. Do not mix this medication with any other topical treatments for dry skin, prescription or non-prescription, as this may cause a reaction.
Overdose
If you miss a dose or treatment you can use it again when you are able to. Do not try to compensate by using more on the next dose. Follow all instructions and only apply as directed. Dimethicone can be harmful if swallowed. If ingested, contact poison control or a local hospital immediately.
Storage
Refer to storage directions on the package. Keep away from pets and small children. When product is no longer in use or expired, discard properly. Never flush down a toilet or drain. If you are unsure of the proper method to discard this product, contact poison control or your physician for additional information.
Notes
Although dry skin is caused by a lack of water in the skin, it is advisable to cut down on bathing and showering to once every 1 to 2 days. Instead of using hot water, which can tend to cause more dryness, use lukewarm or cool water. Do not stay in the shower or bath for an extended period of time. Also, you may want to try using a humidifier.