One of the downfalls to the occasional good cry is the puffy eyes that generally result. Not only can puffy eyes be painful and sore, but their red swollen appearance is frustrating and can be unattractive as well. This can be especially uncomfortable if the person crying has an upcoming appointment or social engagement.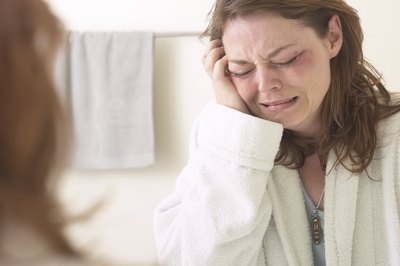 Tea Bags
An easy at home solution for puffy eyes is tea bags. Simply steep two tea bags in hot water for four to six minutes. Allow the tea bags to cool slightly and then place them over your closed eyelids. After several minutes remove the tea bags. Make sure to choose caffeinated tea for this process because the caffeine constricts blood vessels, which reduces the puffiness.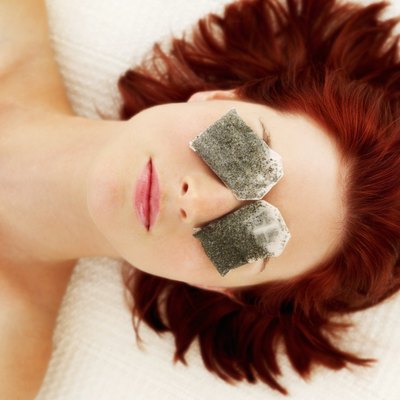 Cool the Skin
Cooling agents not only reduce puffiness, but also help to slightly numb the area and reduce pain and soreness. Various items can be used for this purpose, including face creams that have been refrigerated, ice cubes wrapped in a washcloth or even slices of cold strawberries. Merely place the chosen item on puffy eyes for five to seven minutes or until swelling is reduced.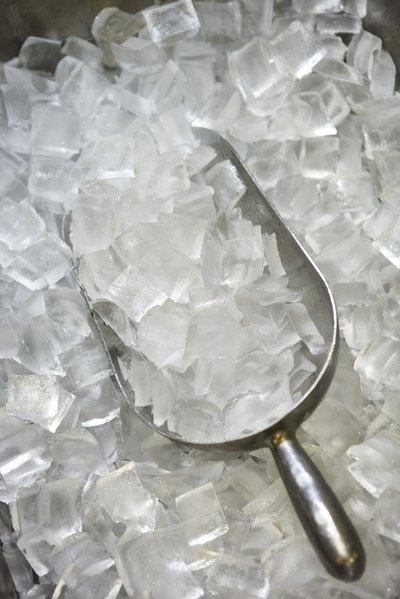 Cucumber
Cucumber is an age-old remedy for puffy eyes. The combination of their high water content (almost 90 percent) and their cold temperature soothes sore eyes and reduces the inflammation that often occurs after a bout of tears.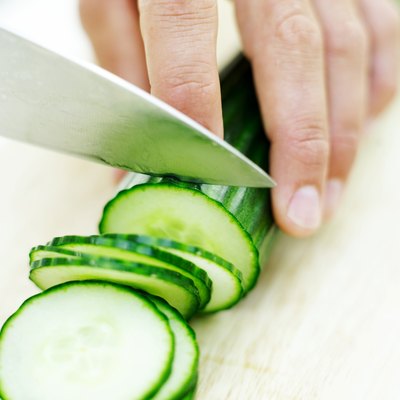 Dietary Solutions
Staying hydrated is one way to reduce puffy eyes. Dehydration causes the body to store water, which may increase the appearance of swelling around the eyes. So ensure that you are drinking adequate quantities of water daily so that puffiness from crying is not amplified by dehydration. Additionally, excess sodium increases water retention and swelling. Therefore, after crying avoid salty foods because they may lead to added puffiness around the eyes.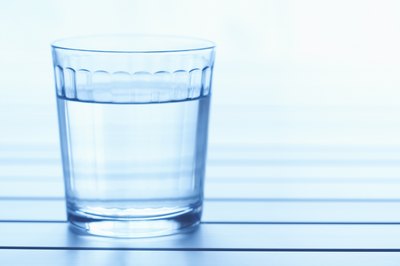 Egg Whites
Egg whites are another option to consider when suffering from puffy eyes. When egg whites are applied to the skin they cause it to tighten and firm. Apply whipped egg whites directly to the swollen areas below the eye and allow drying for several minutes prior to rinsing. This mixture may decrease the appearance of swelling.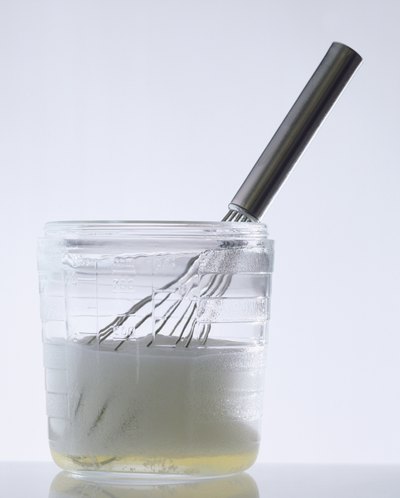 Make-Up
Although make-up is not exactly a remedy for puffy eyes, it can help cover the eyes' red, swollen appearance when a fast strategy is necessary. Concealer or a cover-up stick applied to red and swollen areas can lessen the appearance of irritation around the eyes.