Symptoms of a casein allergy can strike at any time. The allergy is usually first noticed in infants with the introduction of milk formula. The severity of the symptoms varies. Onset of symptoms may include chronic runny nose, frequent ear infections and excessive colic. Other indicators are eczema, severe diarrhea and breathing difficulties to name a few. Children usually grow out of the allergy by the age of seven. Adults can develop symptoms in their thirties or forties.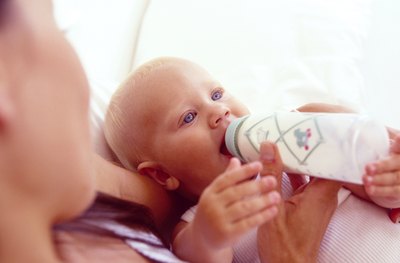 Effects
Casein allergy symptoms are first evident on the skin. This results in an itchy rash, which in turn develops into hives or eczema. There may be some inflammation of facial features. The face, throat and chest may flush. In infants, there is a connection with reflux and milk allergy. Symptoms also affect the digestive tract with abdominal cramping and recurrent diarrhea. The respiratory effects often include asthmatic symptoms like difficulty breathing, wheezing and shortness of breath.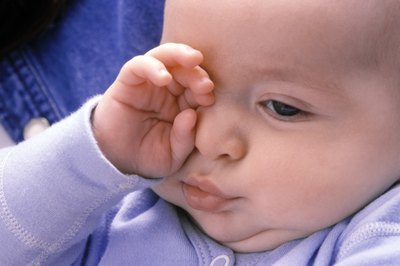 Facts
Casein is one of the primary types of protein found in milk. This protein can cause an allergic reaction with symptoms ranging from mild to life threatening. Casein allergy is more common in children than in adults. Misdiagnoses of casein allergy symptoms are frequent and often taken for lactose-intolerance.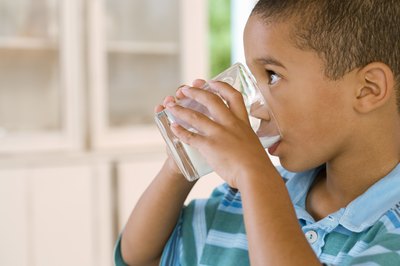 Time Frame
Indications of a reaction appear within seconds to minutes. Signs are visible on the skin in the form of rash, hives and itchiness. Swelling of face, lips and tongue are possible. Symptoms can escalate to anaphylactic reactions with constriction of the throat. Individuals may lose blood pressure or consciousness. Up to several hours or a day later, symptoms may still be present. This includes vomiting, diarrhea and/or stomach cramps.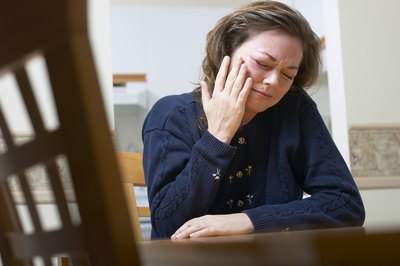 Considerations
To determine if symptoms are an allergy to casein, start with an elimination diet for two weeks. Keep track of consumed foods in a notebook. Establish a casein-free diet (CF). Resources for an elimination and CF diet are readily available in print and online. Speak with an allergist about symptoms. Learn casein ingredient terminology to avoid symptoms. Read all packaging and do not rely on an individual's claim that a certain food item is safe for consumption.
Prevention/Solution
According to The American Academy of Pediatrics, families with a history of food allergies should refrain from feeding infants younger than twelve months milk and milk-related foods. Treatment for casein allergy is allergen avoidance. If symptoms are extremely severe, an individual will need to avoid not only food items but also some adhesives, paints and personal care products. When symptoms appear, depending on their severity, symptomatic treatments include Benadryl, corticosteroid cream or ointment and epinephrine.
Misconceptions
A casein allergy is not the same as lactose intolerance. A common belief is that eggs are a dairy product. Eggs are an animal byproduct not a derivative of dairy. Symptoms may seem like intolerance in milder instances. Casein allergy is an adverse reaction to the casein protein. As a result, the body's immune system treats the protein like a foreign substance, bringing on an attack of symptoms.