The Michigan-based Ford Motor Company is a multinational automobile manufacturing company that employs more than 166,000 workers worldwide at the time of publication. As one of the large automakers in the world, Ford generated an estimated $1.4 billion in pretax profit in the first quarter of 2014. The Ford Motor Company has made a comeback from the losses posted in earlier years and was able to avoid the bankruptcy filings completed by its chief competitors, General Motors and Chrysler LLC.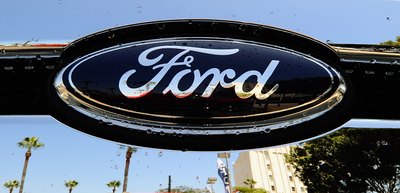 Ford History
Henry Ford started his company in 1903 with $28,000 in cash. He perfected the modern assembly line in 1908 to mass produce the Model T, which gave Americans an affordable car. He instituted a credit plan as well as the eight-hour work day. The Ford Motor Company underwent ups and downs in the first few decades, but re-emerged in the post war society of 1949 with a new car and designer that powered the company's success into the future.
Product Brands
Ford manufactures Ford, Lincoln and Mercury cars and trucks. At one time, it was the parent company to the United Kingdom-based Jaguar and Land Rover before selling these subsidiaries in 2009 for close to $2.3 billion dollars. It previously owned the Volvo company, but sold that in 2010 to a Chinese company for $1.8 million.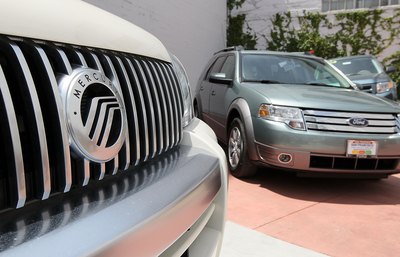 Global Reach
In 2013, the Ford Company's Ford Rogue Truck facility celebrated 10 years of sustainable manufacturing. For 2015, it plans a complete redesign of its best-selling truck, the F-150. Besides its domestic appeal, Ford has locations around the world with plants and facilities in North America, South America, the Asia Pacific, the Middle East, Australia and Africa. In May of 2014, Ford sold more than 12,000 vehicles in India alone, up by 105 percent over the previous year.
High-Water Mark
In 1987, Ford recorded its biggest profit in its history at $4.63 billion. During the flush economy of the 1990s, it carried 345,000 employees worldwide on its payroll. In 1993, five of the eight best selling vehicles in the United States were Fords. In addition, the company saw its total revenue soar to $107 billion in 2001.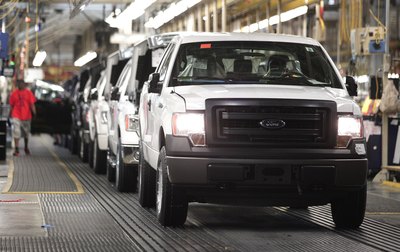 Junk Status
Ford was dealt a blow in 2005 when its corporate bond rating was downgraded to junk status due to the high cost of U.S. health care for an older workforce, dropping SUV sales, a falling market share and high gas prices. In 2006, the company raised a line of credit of $25 billion to avert bankruptcy.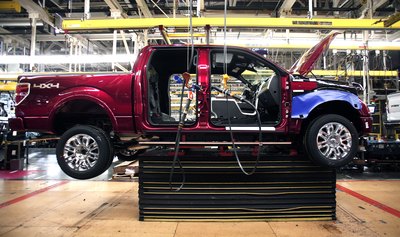 Dark Horizon
In 2006, the company suffered its biggest annual loss in its history at $12.7 billion. During the second quarter of 2007, it recorded a $750 million profit, but net losses for the year were $2.7 billion. Net losses grew in 2008 to another record high of $14.7 billion. Since the beginning of the 21st century, it has shed 13.4 percent of its worldwide workforce and streamlined its operations.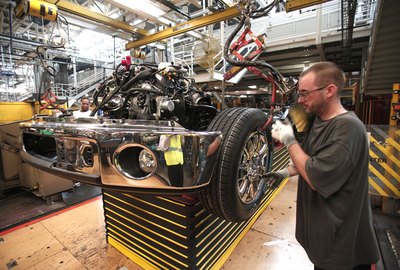 Recovery Plan
Along with General Motors and Chrysler, Ford went to Congress in late 2008 for a bailout, but was rebuffed. Chrysler and GM eventually received bailout funds, but Ford decided to reject the money. The company cited the line of credit it acquired in 2006 and its current liquidity as sufficient to see it through the crisis. Having made it through, Ford has committed to manufacturing sustainability, which helps it lower its production and resource costs, reduce regulatory costs and increase sales while improving brand recognition.