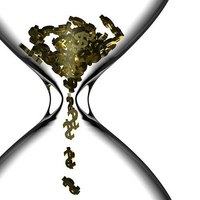 Time is a valuable commodity that all of us should strive to manage effectively. As Benjamin Franklin put it, "Dost thou love life? Then do not squander time, for that is the stuff life is made of."
Time management is a skill that enables individuals to become more productive. The highest achieving people are almost always successful time managers.
There are a number of time management tools and products ranging from online calendars to personal digital assistants (PDAs) that can help you prevent time from slipping away.
Function
One of the keys to time management is focusing on results rather than simply staying busy. Too many individuals fill their days with a frenzied amount of activity yet accomplish little because they do not devote their efforts to the most important priorities. This illustrates why effective time management and good work habits go hand-in-hand.
Time Frame
Time management tools and techniques may be employed for a number of different time frames. Many people make a daily to-do list. Others apply time management skills to planning their week or the upcoming month. Time management may also involve setting goals and devising strategies for the entire year or even longer periods.
Features
For beginners, an important first step in time management is creating a useful tool called a daily activity log. Reviewing the entries in an activity log allows individuals to pinpoint peak performance periods and also to eliminate time-wasting items.
To-do lists are an essential time management tool. A to-do list should be structured so that most pressing or vital tasks are listed first, followed by those that are progressively less important.
Scheduling is the process in which individuals plan how to complete specific tasks within an available period of time. It is also important to allocate time in a schedule for unexpected or unplanned occurrences.
Tools
Dozens of products are available to assist individuals in managing their time more effectively. These tools include bound planners, interactive online calendars and to-do lists that can be accessed from any computer and portable devices like a PDA. There are also a multitude of useful books that can teach people about time-management principles.
Benefits
Time management tools and techniques are an ideal way for individuals to lessen their stress in today's hectic, pressurized world. By making prioritized to-do lists and schedules, people can complete business-related tasks more efficiently without feeling overwhelmed.