Cards with messages from the heart are the most meaningful gift you can give your parents on their anniversary, but they will also appreciate tangible gifts, large or small. Consider your parent's interests and hobbies as you decide on a gift, and consult with your siblings if the anniversary is a milestone so you can all go in together on a more substantial gift.
(Todd Warnock/Digital Vision/Getty Images)
Whether your parents have lots of friends or just a few who are close to them, throw them a party -- a surprise or regular party. For a large event, reserve a separate room at a restaurant. If your parents belong to a golf or tennis club, hold the party in the clubhouse. For a small party, invite everyone over to your house. Opt for simple decorations of balloons and streamers, or use traditional anniversary gift guides and decorate with pottery and bronze for the 8th anniversary or silver for the 25th.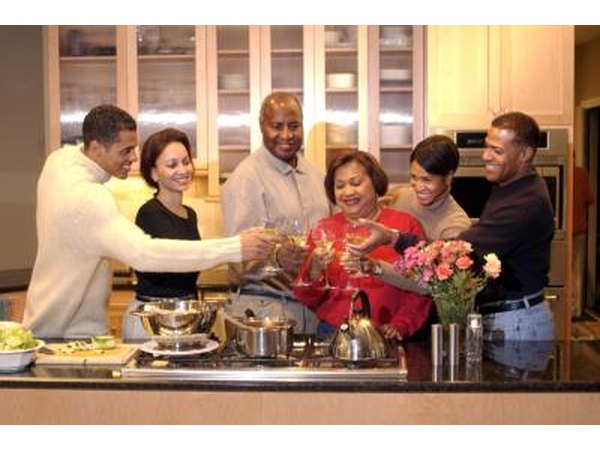 Thinkstock Images/Stockbyte/Getty Images
Any gift that involves photos will last your parents through time. Give a beautifully framed photo of your parents or of your extended family; convert old videos into modern formats; or find an online site that transfers photos onto mugs or calendars. If you have time before the anniversary, ask friends and family members to send cards with their best wishes and create a scrapbook that your parents can treasure.
George Doyle/Stockbyte/Getty Images
Gifts meant just for your parents include both monogrammed clothing or jewelry or gifts that correspond to their hobbies.** If you have a limited budget, buy T-shirts or sweatshirts with their initials within a heart. Alternately, buy his and her watches or a necklace for her and a tie tack for him, with stones for each grandchild. Practical gifts that help them with hobbies might include new rakes and trowels if your parents are both gardeners or exercise monitors if they try to stay fit.
Pawel Gaul/iStock/Getty Images
Join forces with your siblings and extended family to pool your money for a major anniversary gift. For active parents, buy a kayak or stand-up paddle boards to help them continue to stay fit. Or send your parents on an overnight trip to the nearest major city, along with a gift certificate to an upscale restaurant. Alternately, splurge on a weekend in Las Vegas, a Caribbean cruise or a week-long adventure in Hawaii.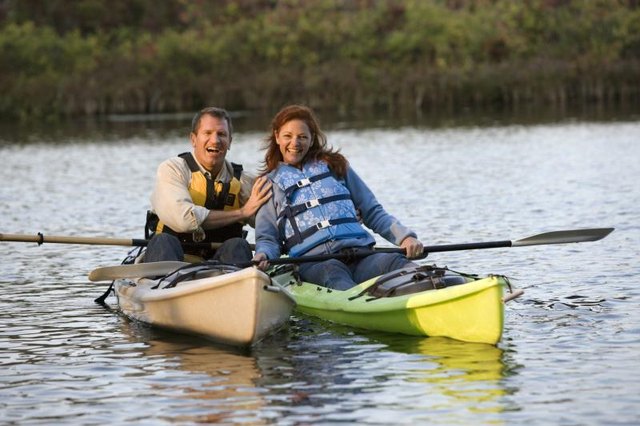 Comstock Images/Stockbyte/Getty Images
Promoted By Zergnet