A partial denture is a device created by a dentist to replace missing teeth. Made to be as lifelike as possible, it may even fool the untrained eye; however, even though there are numerous benefits to having these spaces filled in, partial denture devices can cause some discomfort. However, after a period of adjustment, the discomfort should go away.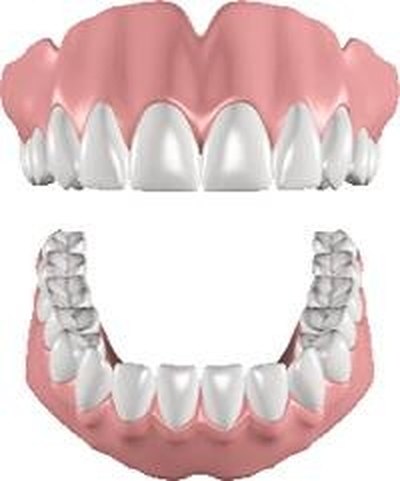 History
Dentures can be traced back as far as 700 B.C. to northern Italy, where the Etruscans made dentures from either human or animal teeth. However, these dentures didn't last very long. In the fifteenth century, teeth were carved from bone or ivory, or were sold for profit or retrieved from graveyards. These early prosthetics were as uncomfortable as they were visibly false. They were usually attached with thread or metal silk, and had a tendency to rot quite quickly.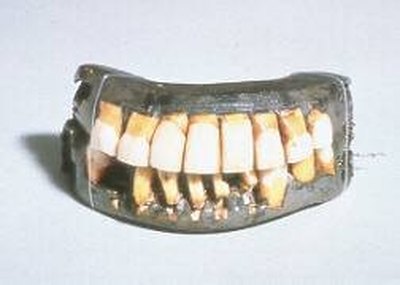 Function
Partial dentures serve a number of useful purposes: they allow the wearer to benefit from the aesthetic appeal of having a seemingly full set of teeth, make chewing easier and keep jaw joints healthy. A partial upper denture plays an important part in keeping the structural integrity of the cheeks and lips, and can help prevent cavities that can form due to the open spaces that missing teeth create.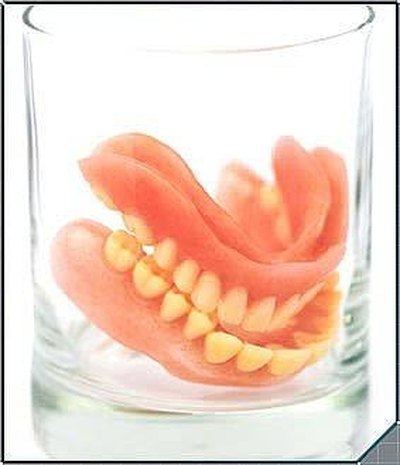 Types
The two types of dentures are fixed and removable. A removable partial may feel unsteady at times, and may take some time to get used to. Each person will have a different timeline for adjusting to his new dental appliance. A fixed appliance can be a more expensive option, but is better for comfort once the appliance has settled in. Still, a partial denture can be bulky and uncomfortable at first. It can take as much as a couple of weeks or more to relearn to chew and talk.
Misconceptions
It is a common myth that a partial can damage the remaining teeth around the area that the partial touches. This is only true if the appliance is made poorly and not properly maintained. Another common misconception is that once a partial, or any other type of denture, is in place, that the need for continuing dental care is no longer necessary; the mouth is just as much at risk for disease as the rest of the body. Sometimes appliances have a tendency to not fit as well over a period of time, and may need to be adjusted.
Warning
Even though it may be an uncomfortable process to get a partial, it is far worse to put off treatment, which can result in infections that can affect your entire body. Once the partial is in place, it will be necessary to go to the dentist to check out the fit and the gums around the area. Avoiding the dentist will only cause complications in the future.