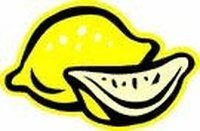 Although there are plenty of prescription and chemical formulas designed to help quell the dermatological nightmare that is acne, sometimes you don't need to go farther than your kitchen for a remedy. Lemon has long been used as a natural cleanser, and lemon peel can be used as an ingredient in a wash to help clear up acne.
Making Lemon Peel Wash
Although there are many varieties of facial wash made with lemon peel, most of them have a few key ingredients. These are: shaved lemon peel, water, honey and cloves. Proportions vary according to skin type, but for normal skin add 2 tbsp. of shredded lemon peel, along with 1 1/2 cups of water. Small amounts of honey and clover can be added for fragrance and to lessen the acidic feel of the wash. Because each skin type is different, it is important to try different proportions of these ingredients to find your perfect lemon peel face wash.
Benefits
Because acne most often occurs in oily skin, the acid in the lemon peel helps to eliminate excess oils on the face. Lemon peel also acts as a skin lightener, which is perfect for those who tan a lot or have naturally uneven tones. The acid in the lemon peel is primarily what drives these benefits, and it naturally breaks up oil, and helps to dissolve dead skin cells. The lightening occurs for the same reason, as sun-exposed cells are broken up by the lemon's acidity, and new growths are promoted. This is especially useful for those looking to soften freckles as well as get rid of acne.
Preventative Properties
In addition to minimizing acne breakouts, using a lemon peel wash has a number of preventative properties as well. Using a lemon wash can prevent buildup caused by other face products or frequent make-up use. Lemon face wash can also help with a mild sunburn, as it promotes new skill cell growth
Frequency
Because lemon peel is very acidic, lemon peel washes should only be used one or twice a week at most. These washes should be used to supplement a daily acne treatment regimen, and should not be used as a replacement treatment.
Warning
Because facial washes made with lemon peel are very acidic, those with dry or sensitive skin may experience some redness or peeling after the first few times they use it. However, if this continues, the frequency of use should be lowered or stopped altogether.