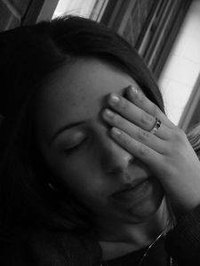 Ortho Tri-Cyclen is the brand name for norgestimate, a prescription birth control medication consisting of hormones made by Ortho-McNeil-Janssen Pharmaceuticals. It is also prescribed to regulate a woman's menstruation cycle and for moderate acne. It's also called Ortho Cyclen, Ortho Tri-Cyclen Lo or "the pill." Stopping Ortho Tri-Cyclen usually causes side effects, especially after stopping it.
Warning For Smokers
Women who smoke and use oral contraceptives like Ortho Tri-Cyclen are more likely to get a heart attack or a stroke. Smoking greatly interferes with the circulatory system and increases blood pressure and cholesterol, making them more at risk to get a heart attack. Women who don't smoke don't have to worry about this danger. Women who smoke need to find another form of contraception or quit smoking.
Time Frame
The hormones in Ortho Tri-Cyclen suppress ovulation. It often takes about three months to return to previous mentrual cycle patterns. If side effects still occur after three months, contact a doctor or gynecologist. Some side effects of stopping Ortho Tri-Cyclen go away after a few days.
Effects
Temporary side effects from stopping Ortho Tri-Cyclen include headaches, irritability, increase in acne, changes in skin oiliness, nausea, breast tenderness and fatigue. Also, a woman loses the hormonal suppression of her fertility and can become pregnant as soon as two days after stopping Ortho Tri-Cyclen. The woman's menstrual cycle usually (but not always) reverts to whatever cycle she had before she started taking Ortho Tri-Cyclen. If she had irregular periods then, she can go back to having irregular periods and may take months to become pregnant. Often, the woman's sex drive will increase once the Ortho Tri-Cyclen begins to leave her body.
Missing A Few Doses
There comes an inevitable time in taking oral contraceptives that a dose or two or more are missed. Missing one dose usually does not bring on any side effects. Missing two doses means you are at risk of becoming pregnant, unless another form of contraception is used. Missing more than two doses can bring on side effects like headache and irritability. Taking a dose at the same time each day helps you to remember to take the medicine daily.
Long Term Effect
Taking oral contraceptives can help make a woman less susceptible to getting ovarian cancer, regardless of their age or ethnic background. However, they can still have the protection years after they stop taking the pill. It is unknown how long you need to take Ortho Tri-Cyclen in order to get the cancer protection.