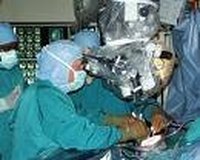 Brain surgery, also known as a craniotomy, is a very serious operation. Surgeons avoid operating on the brain unless there is no other choice. The surgery is a life-and-death operation. In many instances brain surgery can save lives. Brain surgeons need to be very precise because the brain is very delicate. A craniotomy involves very careful planning by the surgical team. Brain scans and positioning technology is meticulously evaluated in three dimensions prior to the operation. Planning is vital to the success of the surgery because many tumors are located within the brain rather than outside of this organ. This means that doctors will need to cut into the brain and navigate to the proper sections to find the tumor.
What is the Brain and What are the Reasons for Brain Surgery?
The brain is the master control center for everything we do in life. Our ability to think, reason and perform everyday tasks comes from signals within the brain. These signals travel through our nervous system and then to various body parts. Basically our brain tells our hand to move when we want to pick up an object. When a person loses memory or any brain function, the results can be life altering because without our brain we would be unable to do anything.
There are many reasons why brain surgery might be necessary. For instance, if a person has a tumor or brain aneurysm, surgery is needed. Brain tumors are masses within the brain which may or may not be cancerous. In some cases these tumors can be shrunk with chemotherapy. Unfortunately there are some tumors which are inoperable. Brain tumors can cause a person to gradually lose brain function. The tumor puts pressure on the brain and causes severe damage. If the tumor is cancerous, the cancer will spread and kill the patient. A brain aneurysm is a blood clot within the brain.
Other reasons for brain surgery are serious head injuries and brain hemorrhage.
How Brain Surgery is Performed
In most cases doctors like to keep patients awake during brain surgery. Talking to the patient as the surgery takes place typically has much better results, because the doctor can communicate to the patient while operating. This is important because accidentally cutting the wrong area of the brain could impair certain bodily functions. Emergency brain surgery involves quick thinking and the chances of success are not as likely due to lack of planning.
During a typical brain surgery a patient's head will be shaved around the entry point or the entire head will be shaved. The head will be cleaned and sterilized before the operation. The surgeon makes a large incision on the patient's head and the skin is pulled back to reveal the skull. A piece of bone is then cut out to reveal the brain. The amount of brain that is exposed depends on the type of operation. In some cases only a small piece will need to be removed, but in most cases surgeons need to remove a large area of the skull in order to have plenty of room to work with. After the surgery is complete the large piece of skull that was removed will be reattached and stitched together. The skin flap is also closed with stitches and the doctor may wrap the head in bandages.
Effects of a Craniotomy
There are many effects associated with brain surgery. For instance, any surgery comes with certain risks. Side effects are more likely with brain surgery because the brain controls the entire body. Operating on this organ may cause more damage to the brain, which could possibly affect the patient for the rest of his or her life. In rare instances so much damage occurs that a person may need to relearn basic skills such as reading, math and writing. A stroke after brain surgery can also have the same effect. Brain surgery could also result in paralysis. However, surgeons take extreme precautions to avoid brain damage or other complications from the surgery.
Time Frame
Complex brain surgery can last up to 12 hours. However, other more simple brain operations may last three to eight hours on average. Recovery time really depends on the type of brain surgery and the age of the patient. Older patients, who are on medication or have other health problems, may take longer to heal. Recovery can be anywhere from three to 12 weeks.
Healing after Brain Surgery
If you or someone you know needs to undergo brain surgery, there are some things which can be done to speed healing. Be sure to always follow your doctor's orders. Most doctors will not allow you to eat or drink for a certain period of time. However, once you are able to eat or drink, it is important to nourish the body by drinking plenty of fresh purified water and eating whole foods like vegetables and fruit. Take 3,000 mg of Vitamin C daily in addition to a whole food multivitamin and mineral supplement. The body is better able to process and absorb vitamins made from food, and vitamin C boosts the immune system which speeds healing. Get plenty of rest and keep a positive attitude.