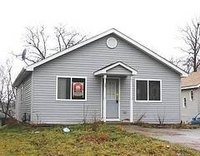 Wholesale real estate is prime real estate that is priced below market value. Properties that have been foreclosed on are almost always considered to be wholesale. The reason the prices are so low is because banks are not in the business of selling homes. These banks want to sell off the homes as quickly as possible; in order for them to do this, the prices need to be very low. Many banks are often willing to sell a home for less than what it is truly worth in order to get the home off the books.
Benefits
One of the obvious benefits of wholesale real estate is the huge savings. When you buy real estate that is under market value, you can save 30 percent or more on the actual purchase price. This can create instant equity; or you could flip the property and make an immediate profit. Flipping is selling a property for a higher price soon after buying it.
Warning
Do your homework. Financing may be more difficult to obtain on a foreclosed home. Get approved in advance and be sure that you have 5 to 10 percent more to put down. You may also be required to pay back taxes on the property to take possession.
You should also never have to pay an upfront fee to attend a wholesale real-estate auction. These auctions are for the public. Some companies host real-estate auctions; they require that an auction fee be paid on a winning bid.
Time Frame
It usually takes 30 to 45 days to close escrow on a wholesale property. However, if you already have the cash up front, you can close and move into your new home within 15 to 20 days, and sometimes sooner. Most auctions usually run all day long, and for two days out of the month.
Considerations
There are many things you should consider before buying wholesale real estate. Some homes that have been foreclosed on have been trashed by the previous owners. Before going to an auction to bid on a house, consider inspecting the home first. Most auctions have set dates for inspection prior to the start of the actual auction.
Wholesale homes may need additional work, so be prepared to figure in those costs to ensure that you are really getting a good deal. The home may have been stripped of cabinets or other fixtures that were valuable.
Significance
Wholesale real estate is important for many reasons. Some people are unable to afford a home unless they get the house for a low price, and that sometimes means relying on foreclosed homes. Many investors also buy these homes and sell them for profit or rent Tthem out as a long-term investment. though the real-estate market fluctuates, real estate is still always a good investment.