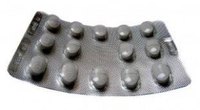 Pregnancy is one of the most complex processes that women will ever experience. What starts off as a microscopic union between sperm and egg grows into a living, breathing child in the short span of nine months, although it is not always a simple process. Birth control has helped women delay pregnancy until they are ready, allowing then to build a strong home life and stable financial situation before having a baby. Low hormone birth control is one of the most popular types, because many women react poorly to the higher hormone levels in standard birth control options.
History
Birth control is nearly as old as civilization itself. The oldest method of birth control is coitus interruptus, in which the male withdraws himself from the woman prior to ejaculation, although this is one of the least effective means to prevent pregnancy. Throughout the centuries, mystics and medicine men have concocted countless potions thought to prevent pregnancy, though these have never been proven effective. Hormonal birth control pills, which prevented ovulation by flooding the body with a high level or hormones, were developed in 1960. In the late 1980s and early 1990s, a desire for birth control with fewer hormonal side effects drove companies to manufacture low-hormone methods of preventing pregnancy that are still popular today.
Significance
Low-hormone birth control is an effective method of preventing pregnancy and regulating menstrual cycles. As society has advanced, more women are working outside the home, developing lives and careers that make pregnancy and childbirth difficult. Birth control with a minimal amount of hormones allows women to continue in their careers with the least amount of hormonal side effects. Birth control with fewer hormones allows women to develop a stable home environment and prevent pregnancy until they are ready mentally and financially, without the worry of mood swings and irregularity brought on by high hormone levels. Low hormone birth control is also popular as a method to ease and regulate heavy menstrual cycles in affected women.
Types
Low hormone birth control is designated as having less than 35 micrograms of estrogen, while ultra low dose has less than 20 micrograms. Pills, vaginal rings and patches are manufactured on low hormone varieties, with pills being the most popular. Most low hormone pills normally introduce a very low level of hormones into the body for three weeks, with a sugar pill for the fourth week. Vaginal rings are placed in the body by the user and remain inserted for a three-week period, with removal and a normal menstrual cycle happening during the fourth week. Patches work much the same as the ring, with a new patch applied every week for three weeks, and one week off when the menstrual cycle occurs.
Benefits
Low hormone birth control options give women the opportunity to prevent unplanned pregnancy and regulate cycles, with the least amount of hormones possible. These low hormone levels prevent side effects related to high-dose birth control, such as mood swings, headache, weight gain and nausea. Low hormone birth control introduces just enough estrogen and progestin into the body to help alleviate the severe bleeding, cramping and pain associated with a heavy cycle.
Warning
Any method of hormonal birth control can be dangerous if not taken as prescribed. Women who smoke and those older than 35 should take birth control with caution, as they stand a higher risk of developing potentially deadly blood clots. Birth control needs to be taken on a schedule to be most effective, so using it as indicated by a doctor is necessary.