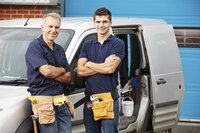 The lifeblood of a business is cash. The ability to generate cash through business operations or -- in the alternative, from capital markets -- is essential to a company's survival. In addition to the sale of stocks and bonds or the utilization of lines of credit, companies may raise cash through a mezzanine loan.
Function
Even companies that generate positive cash flow occasionally have to raise capital for large expenditures or for expanding. A mezzanine loan may be the only option for a company that's exhausted other funding avenues or may be a means for a company to fill in any gaps in funding left by lower cost options. Of course, the lenders put up the money to make a return or to shore up a pre-existing investment in the company.
Identification
What defines a mezzanine loan is its placement in the company's debt structure as unsecured debt that's subordinated to senior obligations, like bonds, and just one step above equity. In most cases, mezzanine loans are obtained through the private placement of preferred stock with a group of investors that has a vested interest in the success of the company.
Warning
Because of their subordinated nature, lenders of mezzanine loans expose themselves to significant risk. The borrowers who seek these loans are usually smaller or troubled companies, and if the injection of capital provided by the mezzanine does not bolster the company's business, there is a significant chance of bankruptcy and total or partial loss of the investment.
Types
Those who choose to invest in companies by offering mezzanine loans generally seek returns in three forms. First, they may receive periodic payments of cash reflecting an interest rate appropriate to the investment conditions. If not cash, investors can be compensated in kind, which means the principal of the loan is increased by the amount of the interest payment. Finally, the investors can receive an ownership stake in the company through convertible bonds or warrants.
Significance
Because mezzanine loans carry significant risk, they also carry high interest rates. Although they should therefore be avoided if possible, but they can useful. For example, an acquisition of another company may necessitate a mezzanine loan for a relatively small portion of the total transaction cost or may be used to limit the initial capital outlay by the acquirer. Developers often have to use mezzanine loans to finance large construction projects.