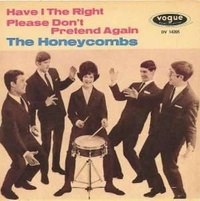 Escapism and travel have long been essential themes for modern pop music, and a necessity for musicians who haven't managed to catch the brass ring. Jimi Hendrix's initial foray into '60s Swinging London stands as the quintessential example of a "prophet without honor" scenario, but by no means the only one--technopoppers like A Flock Of Seagulls, for example, found themselves grinding out one-nighters in countries like Portugal before the success of "I Ran" dramatically shifted their priorities toward the American marketplace. Few listeners realize it, but--as these examples demonstrate--pop music has been an international market, one that favors the artist armed with a proper strategy.
History
From the rock 'n' roll business standpoint, secondary markets are interpreted as outlying cities or counties whose size, logistics or lack of success for the artist involved tends to discourage them from touring there. Australia is often cited as an example, due to the travel time and handful of major cities involved, yet the picture is more complex than it seems--having provided a critical lift for certain bands' careers when they needed it most. Blondie, for example, gained its first real commercial success in 1977 with a video for "In The Flesh," which was mistakenly played on "Countdown," an obscure TV chart show. Within a particular country, or region, the term may be assigned to mid-sized coastal and industrial cities whose populations are considered too small for major acts to bother visiting, yet ideal for up-and-comers to prove themselves--hence, the emphasis on London, Liverpool and Manchester in British musical culture, for example.
Geography
Trends and tastes play a prominent role in a performer's success or failure, but so does geography. Music that's seen as overexposed in America or Britain can find a longer shelf life outlying regions that major acts don't regularly visit. Kiss's 1980 Australian tour provides a useful example. Where the band's increasingly poppier, commercial sound of the time had their core American audience tuning out, Kiss's foray Down Under played to packed houses, and stirred up major press and public interest. South America and Japan have also proven themselves as dependable refuges for bands whose Stateside popularity wanes, or fails to progress beyond a cult level. When the Ramones blitzed South America on their 1995-96 farewell tours, the legendary New York punkers sold more tickets than the Rolling Stones. Many pop-metal and hard rock bands reported similar experiences after the early 1990s grunge explosion rendered them nonentities in America. Asia, where English is the operative business and media language, has also been proven receptive, although rock and pop remain off-limits in more conservative nations, such as Singapore and Vietnam, for example.
Types
As with so many music business scenarios, there are no hard and fast rules. A look at the record appears to suggest that luck and chance are the biggest factors. In 1964, British beat act the Honeycombs--whose fortunes were fading fast in their native land--became surprise international stars when their single, "Have I The Right?", topped the charts in Australia, Japan, South Africa, and Sweden--whose reception there ensured a fourth consecutive #1 hit. In other cases, success in a particular country can be a springboard to success back home. Cheap Trick's first three albums failed to reach the US Top 40, yet went gold in Japan--where, as a gesture to its newfound fanbase, the band recorded a live album in 1978. However, when American radio embraced the resulting album, "Cheap Trick At Budokan," heavy demand forced the band's label to release it domestically, and domestic success finally followed. In still other cases, novelty paves the way for acceptance--as the Australian proto-punkers, The Saints, found out when British audiences embraced their signature song, "I'm Stranded," in 1976.
Features
Success in secondary markets has, historically, often been an important prerequisite for advancing to the major leagues, even if re-releasing material becomes necessary to get the new audience caught up. This situation typified the lot of many Britpop acts during the mid-1990s, like Oasis--whose prolific songwriting and releases necessitated release of "The Masterplan" (1998), a 14-track roundup of B-sides aimed largely at American ears. Swedish garage-punk combo, The Hives, found themselves in a similar boat after the man who signed Oasis--Alan McGee--saw a video for their breakout single, "Hate To Say I Told You So." The resulting re-release of that song, plus its followup, "Main Offender," charted in the UK Top 30, and helped to establish the band's profile there.
Potential
With the increasing globalization of media through expanded cable TV networks, portable computers and Web-only outlets like Youtube.com, rock music continues to broaden its international reach and acceptance--so much, that countries like Canada, Denmark, France and Sweden have created special government departments to export their best and brightest musical talents. In many cases, musicians are eligible for government grants, and subsidization of touring and recording costs. Given that some 6,000 new records are released every week, it seems likely that the cross-cultural competition--and resulting opportunities for audiences to learn more about each other's musical cultures--will only continue to heat up.