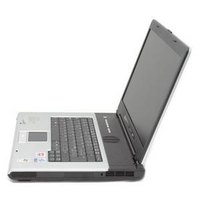 A virtual office is the term for the technologies that allow workers to function from outside of their offices, usually at home or at a smaller office suite. While it is often used interchangeably with telecommuting, working in a virtual office requires a different philosophy from both the employer and the employee.
Function
A virtual office allows workers to enjoy most of the benefits of working onsite, but without the expense and hassle of travel or commuting. Since much of today's work doesn't require actually being in the office, but be available via email, phone and fax it is becoming more widespread. With today's technology, a virtual office can be set up anywhere quickly and easily.

Types
A typical virtual office scenario is that of a sales rep. Often it isn't convenient or practical for the salesperson to come into the office in the morning, and then go out and meet with potential clients. A virtual office allows the rep to stay in touch constantly, despite never visiting the office. Other ways virtual offices are used is at companies with no assigned desks. Employees do their work at whatever workstation is open, which saves on rent, so firms don't have to lease expensive office space for employees who are out of the office most of the time.
Benefits
The benefits of virtual offices are many. For the employer, it saves on travel costs for employees who reside far away from the office. It also saves on rent, as the office can be much smaller if there's not a desk and workspace for everybody, and it also can mean higher productivity, because employees who avoid lengthy commutes tend to work longer hours. For employees, it saves both time and money by skipping the commute altogether, and certainly saves wear and tear on the environment, because there are fewer vehicles on the road.
Potential
Widespread adaption of the virtual office model could change the face of today's world. While the benefits of virtual offices are well documented, there are those who would be impacted in a negative manner, namely those involved in the commercial real estate market. However, the benefits reaped by those companies and the positive impact on the environment would more than make up for that.

Warning
While some have no choice but to work away from a main office, others don't do as well when left on their own. There is no mailroom guy to talk football with on Monday, no one to commiserate with and no one at hand to bounce ideas off of. Many people need the stimulation and daily interaction to get the best out of them. But for those who are comfortable and productive working alone, a virtual office is a good idea.