Paris is one of the most cosmopolitan, fashionable, beautiful and exciting cities in France, as well as in the rest of Europe and the world. As a result, it's no surprise that many people want to live in what is known as the The City of Light (La Ville-Lumiere in French). However, since so many people want to live in this glorious French city, the cost of living is rather high. Here is some more information regarding how much it takes to live in Paris.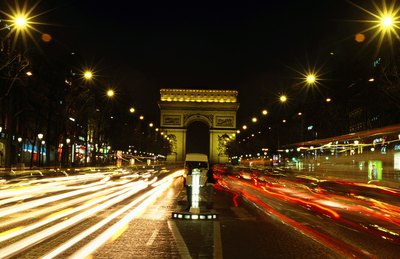 Considerations
One of the first things to consider when moving to another city is how much you are willing to pay on renting an apartment. One of the cheapest things to do would be to find a roommate and rent out a room, and there are many ways to do that, especially if you look in newspapers and online classified ads. Renting out an apartment on your own is another process entirely, as there are many important costs and fees to consider. In Paris, apartment renters have to pay deposit costs, brokers fees, solicitor fees, community taxes, utilities, building costs, parking fees, and potentially more. If you are willing and have the wherewithal to pay all those potentially astronomical fees, than renting an apartment out yourself might be right for you. However, if you don't, finding a roommate is always a good option. A great website to look for apartments in Paris is www.paris-housing.com. It's also a good idea to check out www.expatriates.com and look in the Paris section for either roommates, rooms or apartments.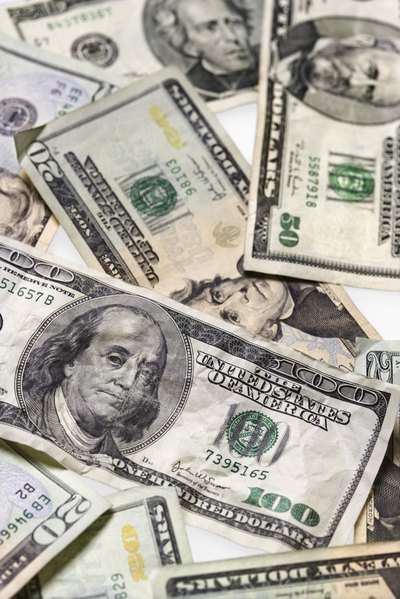 Benefits
One of the great things about living in Paris is that the cost of groceries and food in general is rather low when compared to other major European cities, if you steer clear of the countless fine gourmet restaurants in this glittering French capital. Head instead toward the many healthy, quick, and most importantly, cheap options for grabbing a quick bite. There are many bakeries and markets in which to grab a baguette or pastry, and excellent smaller grocers for produce, vegetables and fruit.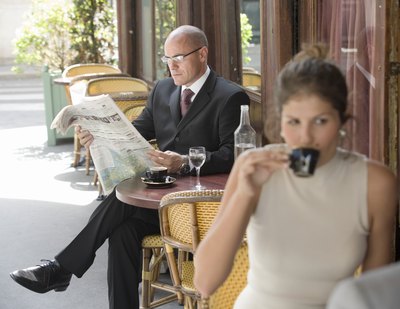 Geography
Paris is a large metropolis. However, like most other major cities, Paris has an excellent public transportation system, most notably the Paris metro subway system. Residents of Paris don't have to spend the money on purchasing a large car, spending a lot of money on parking space, and of course, the incredible costs of gasoline. The Paris Metro is convenient, quick, cheap (a 10 ticket book will probably set you back a mere 10 euros) and probably the most reliable method of transport in Paris. There also is a great bus system in this city. And above all, since the city is a pedestrian city, many people walk and even bike here. And those are free.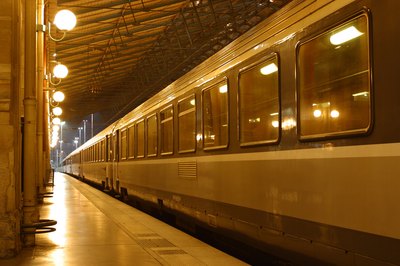 Warning
One of the best things about Paris is also one of the worst things. Paris is internationally known and appreciated for being a glamorous center of fashion. However, this positive results in the negative of clothes being extremely expensive here. The city is full of designer boutiques, vast department stores and more, all full of label names and the best materials around. For those on a shoestring budget, there are also cheaper options in certain department stores and chain shops such as Tati. Though Paris is in general extremely expensive when it comes to clothes and accessories, those who look hard can often come across great deals.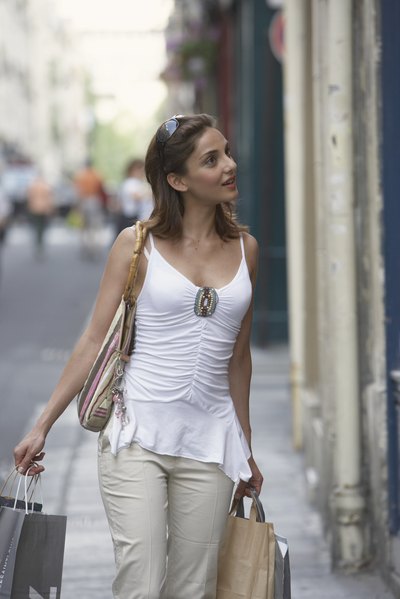 Potential
Paris is a city full of many dreamers and artistic types. There are many people living in the city that are involved in the arts, including fashion, music, film and more. Although this city is a rather pricey one, the pros might outweigh the cons for many people because of the potential the city offers. Just people watching and walking down the lovely and historic streets of the city (such as the Champs-Elysees) are both great sources of free entertainment. There are not many cities on the planet that can offer that!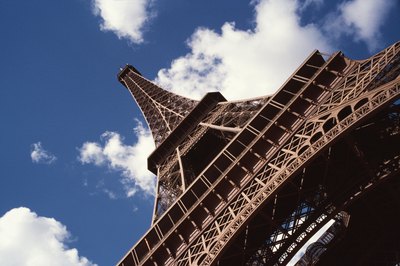 Identification
There are many excellent discount shopping options in Paris. Au Gre de Vent, Anna Lowe, Reciproque, SR Store and Defiles des Marques are just a few of the general stores that are along the veins of Target, Wal-Mart and Kmart in the United States. Flea markets are also an excellent option in Paris. Be sure to visit the Marche aux Puces (flea markets) Ouen de Clignancourt or the Marche aux Puces de la Porte des Vanves. Certain websites like www.espacecaterinemax.com and www.showroom-30.com also offer memberships to Parisian bargain shoppers. Be sure to sign up!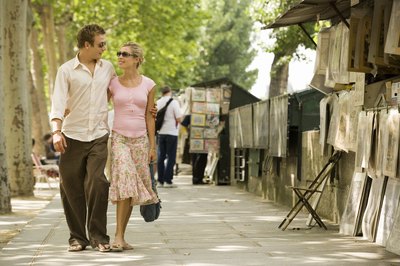 Theories/Speculation
A great way to have fun for free in Paris is to check out some of the outdoor live music the city has to offer. Paris is largely a pedestrian city, which makes people watching all the more fun, especially in an outdoors setting. La Fete de la Musique is a great way to see free outdoor concerts all throughout Paris (and the rest of France). Another fun thing to do that costs absolutely nothing is Le Cinema en Plein Air, which is an outdoor film festival that takes place during the summertime.