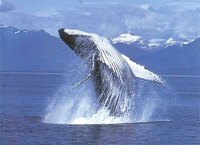 Alaska is one of the most popular cruise destinations in the world. Travelers are eager to explore "American's Last Frontier" for a variety of reasons. With the vast amounts of cruises setting sail to the region, it's important to know what your best options are.
Geography
Despite being our nation's largest state, Alaska is the least populated, and its vast wilderness is largely untouched. The most commercialized and populated areas of Alaska--such as Anchorage--are in the southern coastal region. It's home to numerous petroleum industrial plants and military bases. The Alaskan Panhandle, boasts the isolated state capital of Juneau. Juneau is one of the most beloved cruise ports because it is only accessible by air or sea and is surrounded by tidewater glaciers and dense forests.
Types
There are many types of cruises, so make sure to evaluate what type of vacation you want to have. Several cruises are geared toward families or seniors, and others for outdoor adventurists. Princess Cruises is famous for its scenic Voyage of the Glaciers route, and several of their ships (Diamond Princess, Island Princess, Sapphire Princess and Coral Princess) all sail to Alaska. Regent Seven Seas and Silversea are elegant and luxurious choices, and Holland America's Noordam, Oosterdam, Ryndam, Statendam, Volendam, Zaandam and Zuiderdam are ideal for families.
Size
The majority of large cruise lines such as Royal Caribbean and Celebrity have Alaska routes for those who enjoy more mainstream voyages, but there are also intimate cruises. Cruise West specializes in small ship Alaska cruises and focuses heavily on scenic wildlife and natural history excursions. American Safari and Lindblad are consistently praised for their whale-watching cruises.
Benefits
The most substantial benefit to Alaska travel is the option to combine outdoor excursions with cruising the open waters. Cruise tours are packages combined with your cruise that allow you to explore Alaska's wilderness before or after the actual cruise. Princess, Holland America, Royal Caribbean and Celebrity are the best choices for cruise tours. Popular excursions are available to Wrangell-St. Elias National Park, Denali and Fairbanks, Yukon's Kluane National Park, Tombstone Territorial Park and the Kenai Peninsula.
Warning
For those taking part in outdoor excursions, Alaska is a remote wilderness region that should be studied before exploring. Make sure to read up on areas you plan on venturing into. Stop by a local sporting goods store for advice on what to bring. You'll also want to contact the cruise line to ask questions about what they advise for travel to the region.