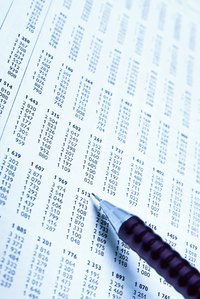 Open-book accounting favors a transparent, open approach to bookkeeping that ensures that clients and contractors share all of their cost information, leaving nothing of financial relevance confidential to their business relationship. In this arrangement, a client can see the costs that a contractor faces, such as materials, labor and equipment, and the revenues it receives and profit margin it expects from a particular deal. Open-book accounting, which is sometimes called open-book pricing, also means sharing cost information with the suppliers involved in the contractor-client relationship.
Purpose of Open-Book Accounting
The chief reason for adopting this approach is to encourage a collaborative arrangement between clients and contractors, according to the Chartered Institute of Public Finance and Accounting. Open-book accounting is designed to give a business relationship a unity of purpose so the parties can work together to identify how to reduce costs and increase revenue through their mutually beneficial arrangement. The transparency helps each side understand the decision making of the other, because everyone has access to the finances that are the basis for all actions. For the system to work, each side prepares and presents financial records on a routine schedule. This way, each side can make adjustments based on developments that affect costs on either side of the transaction.