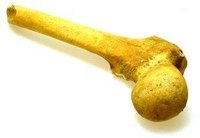 Leukemia is a cancer of the bone marrow and blood. Leukemia occurs when bone marrow cells reproduce abnormally, resulting in an excess of certain types of blood cells. There are a variety of forms of leukemia, and these forms are classified according to the blood cell involved. Treatment for leukemia includes chemotherapy, radiation and marrow transplants.
Features
All forms of leukemia impact the white blood cells of the body by increasing their numbers or generating immature cells that are unable to function properly. This excess of white blood cells may lead to a deficiency of red blood cells. These changes in the function and balance of blood cells can render the immune system unable to fight off infection, which can be fatal.
Types
There are four specific types of leukemia: acute myelogenous leukemia (AML), acute lymphocytic leukemia (ALL), chronic myelogenous leukemia (CML) and chronic lymphocytic leukemia (CLL). The lymphatic forms of leukemia, ALL and CLL, are the result of the white blood cells multiplying abnormally. Myelogenous leukemia occurs from changes in the cells that generate the platelets, some white blood cells and red blood cells. Acute forms of leukemia are characterized by the presence of the immature cells that generate the blood (blast cells) and rapid disease progression, while chronic leukemia has a slower progression and no blast cells.
Effects
The symptoms of leukemia differ according to the type of leukemia present. Often individuals with CML or CLL have no clear symptoms, and illness is diagnosed after routine blood work. The most common symptoms of leukemia include fatigue, bruising, weakness, shortness of breath, paleness, night sweats and fever. Leukemia creates an excess of white blood cells in the body, which results in a lack of platelets and red blood cells and a severe strain on the immune system.
Prevention/Solution
The causes of leukemia are not currently known; therefore, there is no way to prevent the illness. However, leukemia can be treated, and the 5-year survival rates for some forms of leukemia are high, up to 90 percent for CML, for example. Leukemia is treated with chemotherapy, radiation or blood and marrow transplant. Bone marrow transplants are normally conducted for only the most difficult to treat or advanced stages of disease.
Considerations
Leukemia accounts for more than 2 percent of all cancer diagnoses. According to the National Cancer Institute's 2008 Surveillance, Epidemiology and End Results Program report nearly 140,000 people will be diagnosed with leukemia, lymphoma or myeloma in 2008. Leukemia results in more deaths in individuals under 20 years of age than any other form of cancer.