Once thought to be a single nutrient, vitamin B actually consists of a diverse group of eight vitamins -- thiamine, riboflavin, niacin, pantothenic acid, pyridoxine, biotin, cobalamin and folate. Collectively, these vitamins are known as the B complex and help your body perform functions such as producing energy from food and making red blood cells. The best way to get B vitamins is through your diet, although, they are available in supplement form for those who need it.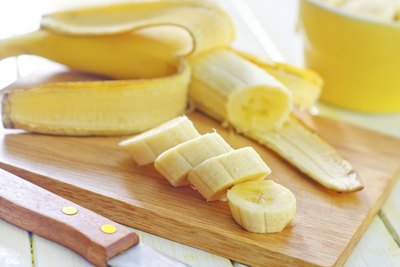 Thiamine and Riboflavin
Thiamine and riboflavin, or vitamin B-1 and B-2, help your body convert carbohydrates into energy. In addition, riboflavin acts as an antioxidant, which helps protect your cells from damage, and thiamine helps keep your nerves healthy. Almonds, whole grains, wild rice, mushrooms, soybeans, broccoli, spinach, Brussels sprouts, milk, eggs and yogurt are the best sources of riboflavin, according to the University of Maryland Medical Center. Dietary sources of thiamine include legumes, nuts, seeds, beef, liver and pork. Cereals, pastas and bread are fortified with thiamine as well.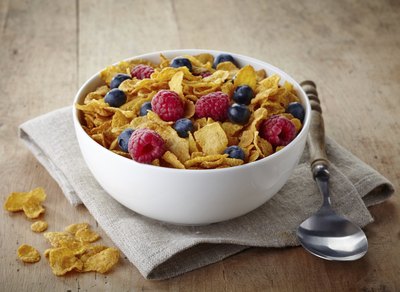 Niacin and Pantothenic Acid
In addition to their role in assisting your body with energy production, pantothenic acid, or B-3, and niacin, or B-5, help your body manufacture sex hormones, stress hormones and red blood cells. The best foods to get niacin from are fish, beef liver, beef kidney, beets, sunflower seeds and peanuts. Excellent sources of pantothenic acid include corn, cauliflower, kale, broccoli, legumes, lentils, egg yolks, chicken, salmon and lobster.
Pyridoxine and Biotin
Pyridoxine, or vitamin B-6, helps your body break down protein and also play a role in cognitive development, red blood cell production and immune health. Some of the richest sources of pyridoxine include chickpeas, beef liver, tuna, salmon and chicken. Other good sources are potatoes, turkey, bananas, ground beef, cottage cheese and squash. Biotin is a lesser-known B vitamin, sometimes referred to as vitamin H. It helps your body break down protein, carbohydrates and fat. Bacteria in your intestines produce biotin, and you can get small amounts from sardines, nuts, legumes, mushrooms and bananas.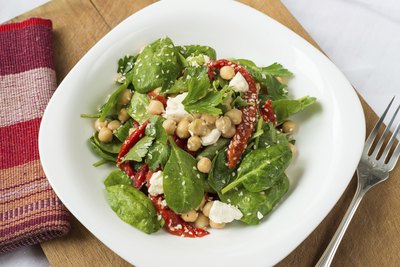 Cobalamin and Folate
Vitamin B-12 has many forms, which are collectively known as cobalamins. Both B-12 and folate, or B-9, are perhaps most commonly known for their crucial role in red blood cell production. A deficiency of either results in anemia, or low red blood cells. Vitamin B-12 is found primarily in protein foods, although some nonprotein foods are fortified with it. The best B-12 sources include clams and liver, as well as fish, cheese, yogurt and fortified cereals. You can get folate from a variety of foods such as rice, pasta, lettuce, Brussels sprouts, spinach, peanuts, avocado, beans, oranges, eggs, papaya, asparagus and broccoli.