Four-course meals allow diners to enjoy a variety of flavors at a relaxed pace. Traditional four-course dinners comprise a light first course, often composed of bite-size morsels; followed by a heartier second course; then a chilled salad; with dessert at the end. Modern four-course meals shake up that paradigm with differing ideas about which courses belong when, with some even beginning with dessert and working backward. Use your own formula to give guests the best experience while adding in plenty of personality.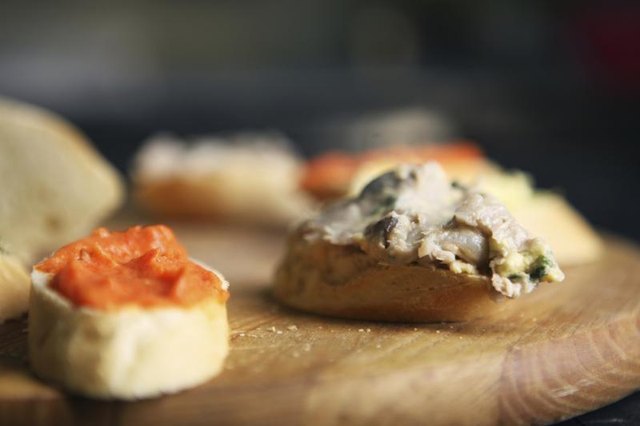 (LiliViter/iStock/Getty Images)
Contrast is the key with four-course meals. Even when varying the courses from the traditional model, contrast them with each other. If you start light, go hearty next, followed by something lighter. Place the sweet course after a tart or savory dish. On the plate, pair bland flavors such as mild cheeses and potatoes with strong flavors like hearty meats or bitter vegetables.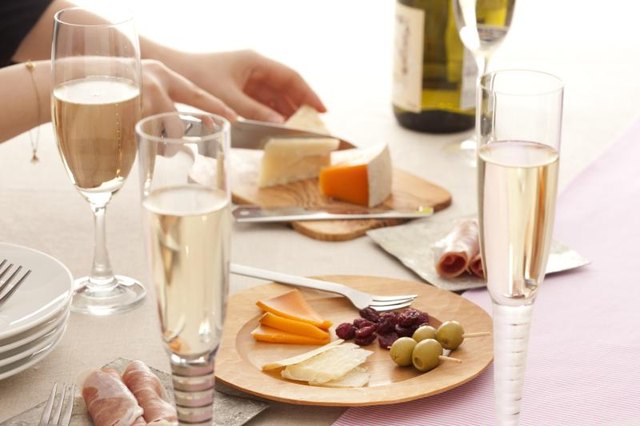 carafe/amanaimagesRF/amana images/Getty Images
A simple make-ahead first course greets guests effortlessly and pairs well with an aperitif. Examples include a simple salad of tossed greens or vegetables; bite-size melon balls wrapped in prosciutto; or bruschetta topped with assorted olives. A first course whets the appetite for the rest of the meal. Making this course ahead of guests' arrivals and setting it on the table allows the host and chef to greet guests instead of being tied to the kitchen as each arrives.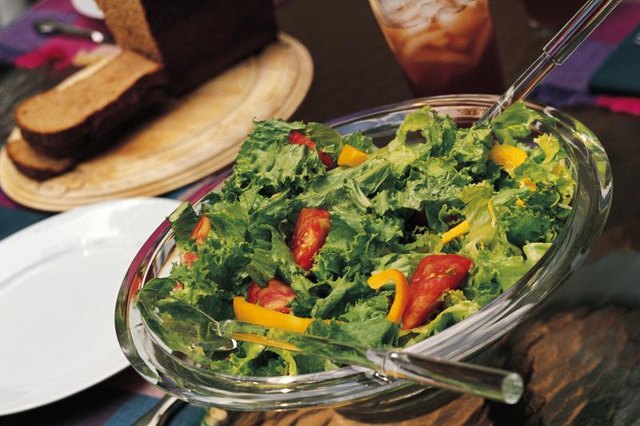 Comstock/Stockbyte/Getty Images
Depending on your preference, the second course can range from a pasta dish to a main course paired with starch and vegetables, but it should in any case be a bit heavier than the first course. Serve the second course after both plates and glasses are empty from the first course and bring out a second wine or cocktail to complement the dish. If the first course featured vegetarian favorites, use fish or meat in the second course for contrast. Try an earthy rice-stuffed portabello cap as a contrast to a shrimp cocktail starter.
ehaurylik/iStock/Getty Images
For the third course, a chef can choose from a couple of options: to contrast a smaller, lighter second choice with an even heavier third course, or back off from a second course featuring a meaty entree and side dishes with a light and refreshing salad or palate-cleansing soup. After having served a margherite or seafood pasta as a second course, choose a beef sirloin with whipped potatoes and asparagus as your third. On the other hand, when serving a pork loin with cornbread dressing and roasted sweet potatoes as the second course, contrast that choice by serving a light tossed green salad with balsamic vinaigrette. Take into account your first course menu, and strive not to repeat, but rather complement, that choice.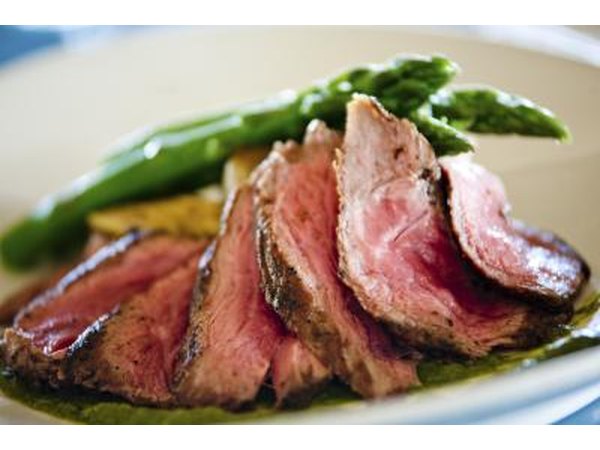 Dustin Hardin/iStock/Getty Images
The fourth course ideally leaves a diner's palate sweetened and refreshed. Resist heavy and dense desserts and choose instead a lightly sweetened fruit mousse or delicate handcrafted candies alongside a coffee or cordial. Fresh fruit in sweetened whipped cream, flavored with almond extract and topped with slivered almonds, aids in digestion and won't introduce additional heaviness. Make desserts ahead, and portion them beforehand if space allows, in individual martini glasses or custard cups, and linger with your guests over the last course.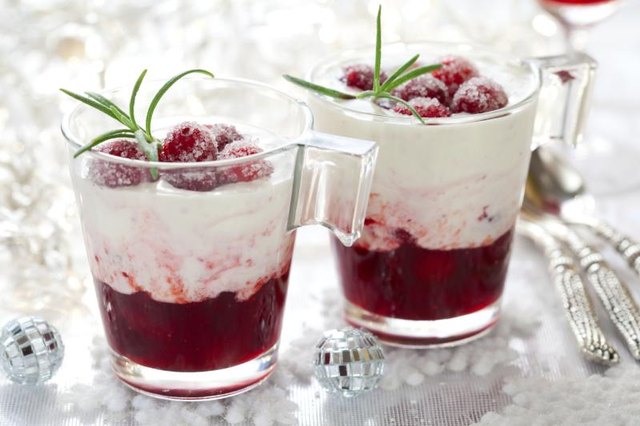 SVETLANA KOLPAKOVA/iStock/Getty Images
America's Test Kitchen Family Cookbook; Jack Bishop
Arranging the Meal: A History of Table Service in France; Jean-Louis Flandrin
Promoted By Zergnet