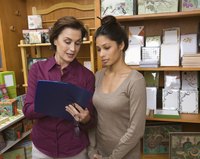 Deciding when to retire can be complicated. Under current Social Security rules, you can retire as early as 62; however, the age at which you decide to retire affects how much you are entitled to receive in Social Security retirement benefits. Generally, the longer you wait to retire, the more you will receive in benefits -- at least up to age 70. Beyond that age, your benefits will not increase even if you wait to collect them. It is important to understand your options before deciding when to retire, because once you begin collecting Social Security, you can't change your mind.
Initial Considerations
Whether it's better for you to receive smaller Social Security benefits earlier or higher benefits later is a personal decision that depends on a number of factors. Some of those factors may include your current income needs, your health, whether you plan to work in retirement, whether you have additional sources of retirement income and your future needs. Thus, you should carefully consider all of your individual factors as you decide when to retire. Currently, the full retirement age for Social Security benefits is between 66 and 67 for most prospective retirees, dependent upon the year in which you were born. If you can, waiting longer to claim your benefits will entitle you to collect more retirement benefits when you begin collecting them. As a rule, your benefits will increase about 8 percent for each year you wait beyond your full retirement year to cash in, until you reach age 70.
Social Security: Early Retirement
You can begin collecting Social Secuirty benefits as early as 62; however your benefits will typically be reduced by 5/9 of 1 percent per month up to 36 months -- in other words, by up to 20 percent -- before you reach full retirement age. Your benefits will be reduced by an additional 5/12 of 1 percent per month after the first 36 months. This means, for example, that if your full retirement age is 67 and you choose to collect benefits at age 62, your benefits could be reduced by as much as 30 percent under the amount they would reach if you waited to full retirement age. Early retirement reductions are designed to account for the longer period of time you are expected to receive benefits, and the election is permanent. If you intend to keep working during your early retirement and earn above a certain threshold, your benefits will be reduced but deferred until you reach full retirement age.
Social Security: Late Retirement
Between your full retirement age and 70, your Social Security benefits increase by approximately 8 percent per year. Thus, delaying retirement until you reach 70 can result in as much as a 32 percent increase in your benefit, or 8 percent per year for four years. For example, if your full retirement age is 66 and you would normally receive $1,000 per month at full retirement age, but delay your retirement until you reach 70, your resulting benefit will be $1,320 per month. The increases stop once you reach age 70, so delaying your benefits beyond that age will have no additional affect.
Benefits of Late Retirement
Retiring later not only increases your Social Security benefits, it can also help your retirement plan in a number of other ways by allowing you to work longer, save more, and give your investments more time to appreciate. The degree to which retiring later affects your retirement income outside of Social Security depends on your personal situation, but will often increase your income. As it pertains to Social Security, retiring at 70 instead of 62 will increase your monthly benefit by as much as 81 percent. Thus, if your circumstances allow you to wait longer before entering retirement, even by a couple of years, you can increase your retirement income significantly.
Medicare
Even if you plan to retire late for purposes of Social Security, you should be sure to enroll for Medicare, which you can do as early as three months before your 65th birthday regardless of your full retirement age. Otherwise, your Medicare insurance coverage could be delayed along with your coverage for prescription drugs, limiting any other benefits you may have otherwise realized by retiring late. Unlike Social Security, waiting to apply for Medicare benefits will not increase your benefit.
Final Thoughts
While retiring later will generally increase your retirement income, everyone's retirement plan is different. Therefore, if you are wondering how your retirement age will affect you, it is a good idea to consult with a qualified financial advisor who can help assess your situation and show you exactly how much a later retirement will affect you.